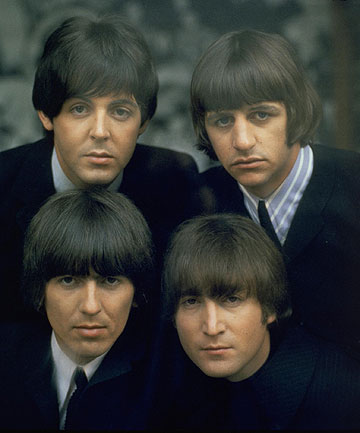 Rolling Stone magazine has for the first time rated the greatest 100 Beatles' songs, with the 1967 track A Day in the Life written by John Lennon and Paul McCartney topping the list that was released on Wednesday.
Coming in second was top-selling 1963 single I Want to Hold Your Hand followed by Strawberry Fields Forever, which recalled Lennon's nostalgia for his childhood growing up in Liverpool in Britain.
The list was released as part of a special collector's edition issue titled The Beatles: 100 Greatest Songs to coincide with the 40th anniversary of the Fab Four's 12th and final studio album, Let It Be, released in 1970.
"Lennon, McCartney and Harrison had stunningly high standards as writers," musician Elvis Costello said in the introduction to the Rolling Stone list.
"Then they started to really grow up: simple love lyrics to adult stories… and on to bigger ideas than you would expect to find in catchy pop lyrics."
Yesterday, McCartney's 1965 track that once had a work title of Scrambled Eggs while the lyrics were written, came in fourth and In My Life, released on the album Rubber Soul, placed fifth.
Rolling Stone's Top 10 list of Greatest Beatles songs are:
1. A Day in the Life
2. I Want to Hold Your Hand
3. Strawberry Fields Forever
4. Yesterday
5. In My Life
6. Something
7. Hey Jude
8. Let It Be
9. Come Together
10. While My Guitar Gently Weeps